Tayler Sing, RELCO Manufacturing Manager and Alan Reiman, RELCO Welding Supervisor have been spending two hours a day, three days a week working with seven welding students at KMS High School. Students are introduced to TIG welding and learn necessary skills that are desired in the welding industry.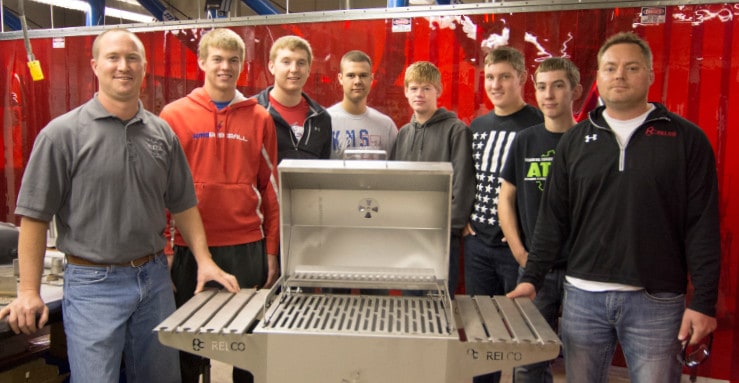 "It's really rewarding to see my vision for this program come to life. The students have impressed me with their improved work each week. I sincerely enjoy the opportunity to share my welding passion with the KMS welding class," says Tayler Sing, RELCO Manufacturing Manager.
According to Josh Peterson, KMS Senior & Class VP, "Lots of failure has lead to a lot of improvement. I would definitely recommend the welding class to others. Tayler is really helpful and I'm learning a lot."
RELCO is happy to support this initiative with resources and materials totaling approximately $10,000.
Reed Adrian, KMS Industrial Technology Instructor commented, "It's great that RELCO is willing to come into our school to work with our students and provide materials to learn welding skills needed in the workforce.  We are grateful!"