April 8, 2018 – Willmar, MN – RELCO, LLC, a Minnesota-based manufacturer of cheese systems and equipment, has announced that Howard Rogers and Jim Larsen are joining RELCO's North American Sales Team. RELCO's President, Loren Corle, is pleased to have Rogers and Larsen on board. Corle acknowledged, "We are thrilled to have Howard Rogers and Jim Larsen join the RELCO team. They bring a diverse skill set and long-serving experience in the dairy industry to RELCO, and will be an asset to us as well as our customers." Rogers and Larsen, along with several RELCO experts, will be at the International Cheese Technology Expo (ICTE) on April 17-19 at the Wisconsin Center in Milwaukee, Wisconsin to meet with colleagues and customers.
Howard Rogers, Senior Sales Engineer
Howard Rogers is the Senior Sales Engineer at RELCO and will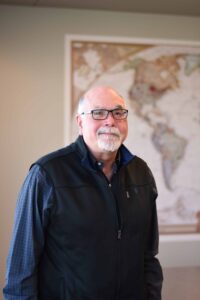 be focusing on evaporator and spray dryer sales. Prior to coming to RELCO, Rogers was the Vice President of Business Development at Custom Fabricating and Repair (CFR). Rogers graduated from Michigan State University and was the President & CEO of the C.E. Rogers company for 35 years. While at C.E. Rogers, Rogers teamed with RELCO in 2007-2009 to design and install two very large Greenfield Dairy processing plants in the western USA. Rogers remembers, "The collaboration produced two of the most successful projects I was ever involved with throughout my years at C.E. Rogers. The success of those two dairy manufacturing plants resonates even today and I embrace the opportunity to work within RELCO again." Rogers has strong ties to the dairy industry, "I offer 40 years of dairy industry experience with process equipment, specifically evaporation and spray drying systems. I have also developed many strong relationships with dairy processors over the years." As a veteran in the industry, Rogers is looking forward to the upcoming ICTE Show, "In my opinion, the ICTE show is largely about relationships. The show allows veteran dairy industry personnel to revisit and continue existing relationships as well as cultivate new ones with those new to the dairy industry."
Jim Larsen, Sales Engineer
Jim Larsen has been named Sales Engineer at RELCO and will be focusing on evaporator, spray dryer, and powder handling/packaging sales.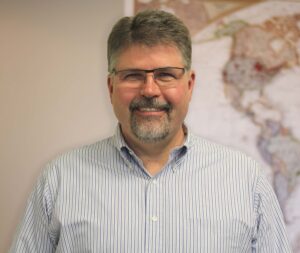 He comes to RELCO with over 25 years of experience working in the dairy, food, and beverage industries. His background includes a Master's Degree in Engineering Management from the Milwaukee School of Engineering and an extensive track record in various engineering and management roles at Alfa Laval/Tri-Clover Inc. of Kenosha, WI. With his industry experience and process systems familiarity, Larsen is an excellent fit at RELCO. Larsen's technical aptitude also helps him to quickly understand customer concerns and assist in devising solutions. Larsen pointed out, "RELCO has a strong focus on the customer and delivering high quality solutions, which is a great fit with my core values." Larsen is excited to deepen his relationships with clients and colleagues at the ICTE Show coming up, "The dairy industry is pretty tight-knit. The ICTE show provides a great opportunity to meet with industry colleagues and customers, and learn about the latest industry developments."
RELCO has several new product features on their TRU-BLOCK™ Blockformer, TRU-FINISH™ Curd Table, and Star Valve products specifically designed for cheese curds, that they will be showcasing in their booth at ICTE. Visit RELCO at the International Cheese Technology Expo (ICTE) on April 17-19, 2018 at the Wisconsin Center in Milwaukee, Wisconsin. RELCO will be located on the main aisle in booth #625.