April 16, 2018 – Willmar, MN – RELCO is pleased to announce the promotion of Bridget Revier to Engineering Manager. Bridget joined RELCO in October of 2017 as a Project Engineer focusing on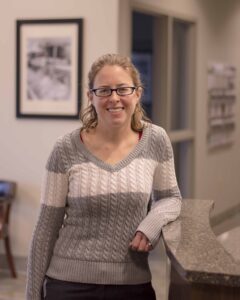 cheese products and systems. Since Bridget joined the team, she's had the opportunity to familiarize herself with our organization, the industry we serve and the entire RELCO team.
Prior to joining RELCO, Bridget was a Research and Development Engineer & Scientist with Nova-Tech Engineering based in Willmar, Minnesota and worked in various roles within Cummins Inc. based in Columbus, Indiana. She obtained her Bachelor of Science in Chemistry and Chemical Engineering from Rose-Hulman Institute of Technology and her Master of Science in Mechanical Engineering from Massachusetts Institute of Technology (MIT).  Bridget is also a Certified Agile ScrumMaster and trained in 6 Sigma.