Bioscan's Non-dye Based Inspections
RELCO offers non-dye inspections and repairs for the food and beverage industry through Bioscan LTD. Non-dye inspections are largely for spray dryers, however, the services offered will also cover; cyclones, bag filters, fluid beds, silos, process tanks, cheese vats, finishing tables and ducting. With the food and beverage market developing a greater focus on these non-dye inspection and repair services, the partnership of RELCO and Bioscan will ensure clients requirements meet industry standards & audits.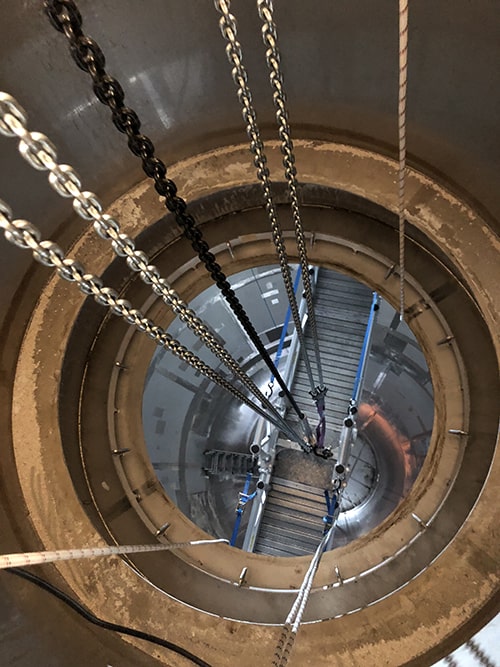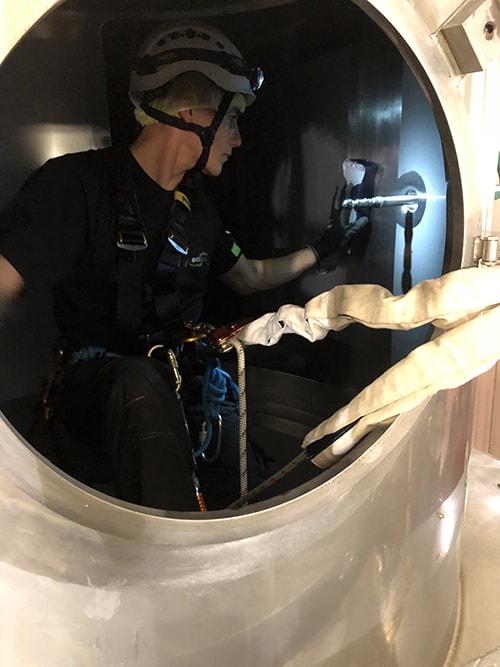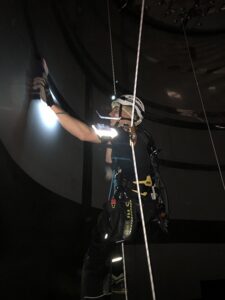 With customer satisfaction being the priority, RELCO and Bioscan are at the forefront of the non-dye based inspections and repairs and aim to be the global leader in offering these services. Bioscan's non-dye based inspections are ensured to have efficient and quality service, whilst attention to the safety of their workforces and the client's plant is of equal importance. Many of our customers have needs for these non-dye based inspections on a yearly basis in today's market.
Bioscan LTD – Leaders in Non-Dye Inspection Technology & Repairs
Bioscan LTD are the global leaders in spray dryer crack detection and vessel inspection. They provide the most efficient and environmentally friendly service currently available in the industry. BioScan's non-dye inspection technology services ensure that your production downtime is minimized and audit requirements are met, whilst maintaining our high safety standards when working in and around your plant. Learn more about Bioscan on their website.
---
Learn more about Non-Dye Inspection Technology
Interested in learning more about BioScan's Non-Dye Inspection Technology and Repairs through RELCO? Complete the form below or email us at info@relco.net for more information.